Reflections on Year 22
Since my birthday is so close to New Years, I usually don't rush to get reflections or resolutions figured out. With the hectic holiday season — which, this year, included A LOT of travel — I like to give myself those extra several days to gather my thoughts, usually looking at my year through the lens of my age rather than what year it is.
So, to celebrate my birthday, here is my recap of 22:
I celebrated my 22nd birthday right by dancing to TSwift with some amazing friends in animal-themed onesie pajamas with myself as a koala. Yup.
I entered my FINAL SEMESTER at NDSU — what.
My church, Burning Hearts, had its first service in our new home on Feb. 5 and it was incredible (and has grown so much since then! Praise Jesus for two services.)
I traveled to Denver for spring break. This was my first trip in more than a year out of a 4-hour radius I gave myself from the Fargo-Moorhead area. I'll share more on that later.
Toward the end of March, I began working at Spotlight Media as the Fargo INC! magazine's Editorial Intern.
I graduated from NDSU with a B.S. in Print Journalism and a minor in Theatre Arts.
May 16 marked one year working at the Fargo-Moorhead Convention & Visitors Bureau as a Travel Ambassador.
I moved into a new apartment, one with enough space to have people over and lots of big windows for something that makes me super happy: natural light.
On June 3, I was the maid-of-honor in Corbin & Michelle's wedding and it was wonderful.
Also in June, I ended a relationship where I learned a lot but we weren't right for each other and that's okay! I'm thankful for what it was.
While in Denver, my best friend for the past (at the time) 3 and a half years, Kyle, celebrated his 24th birthday. I realized that weekend that he, the one who had been right in front of my face, was the man for me. He wholeheartedly agreed and with that, we started dating! He is more than I ever thought I could pray for. God is so faithful with His promises.
I finished up my internship at the end of August and was hired as the Fargo INC! Content Strategist starting in September. BUT ...
... I was promoted to Editor of Fargo Monthly (same company, different magazine) at the end of the month. This is the position I'm currently in and I love it.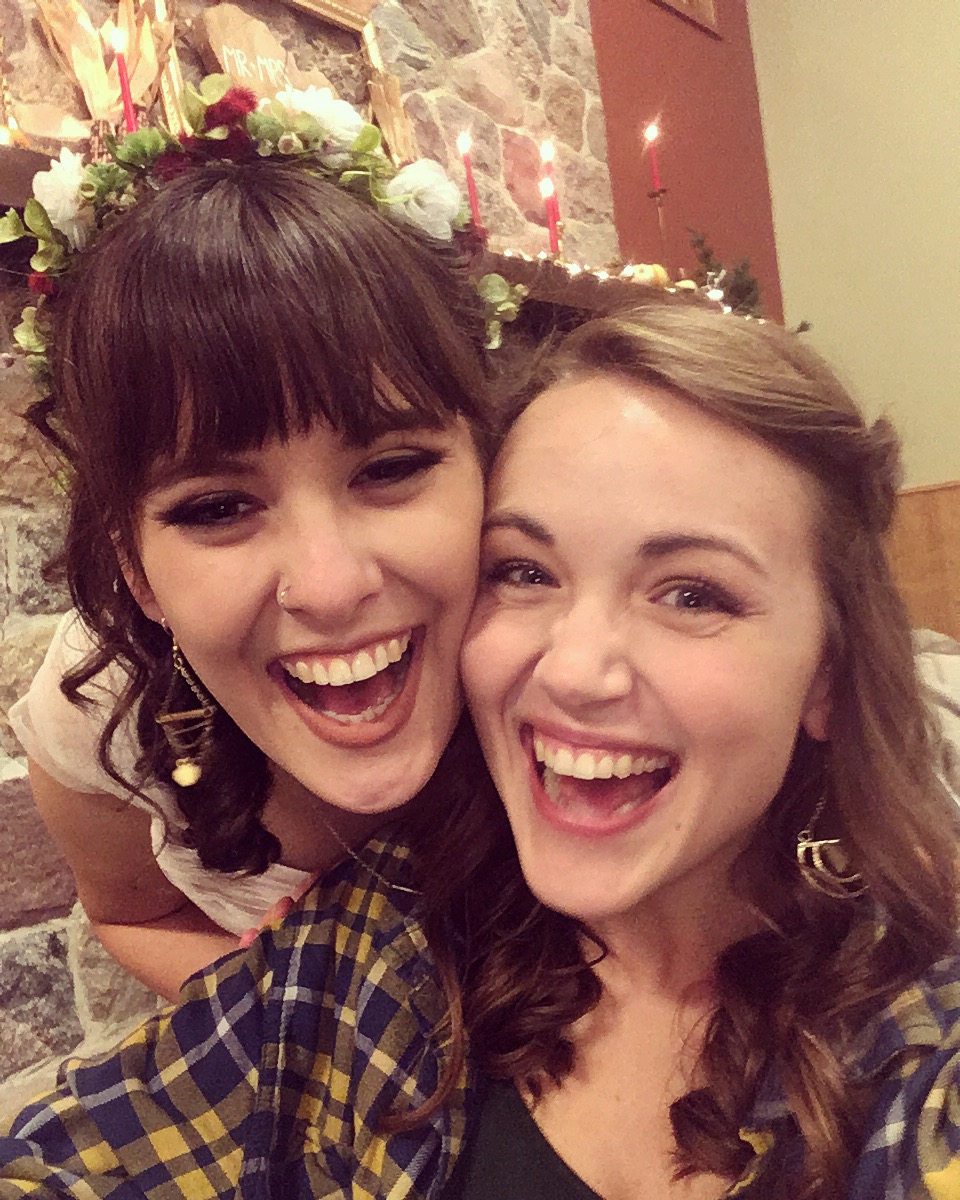 I had the honor of being in another friend's wedding. Congrats Caleb & Olivia! Your story is so beautiful.
Our prayer for Kyle to find a new job was answered in November and I moved my best friend down to FLORIDA right before Thanksgiving. Long distance is difficult yet extremely REWARDING.
December was crazy as I got the magazine done as quickly and efficiently as possible so I could peace out for Hawaii on the 13th — again, travel adventure brought to you by my Kyli Jo. This trip was interesting as I'm really bad at relaxing and she had to tell me multiple times to stop checking work emails on my phone. Oops. #workaholic
After getting home on the 22nd, I was in Fargo for about 24 hours before spending Christmas with Kyle's family in Minnesota. Kyle's Christmas present to me was surprising me a whole day early by flying into Fargo instead of us picking him up at MSP. I cried my eyes out, of course. I'm so thankful for his intentionality!
I returned back to Fargo on Jan. 1 and jumped back into work the next day. It was actually way easier than I thought, especially after being gone for 20 days.
Today, Jan. 6, I celebrate my 23rd birthday! I feel so old. (Some of you are going to hate me for that comment. #sorrynotsorry)
After so much travel and being with people almost constantly, I'm happy to say I'm spending my birthday pursuing REST — full of writing, reading and Jesus while drinking lots of tea and taking medication to fight off sickness. As an extrovert, it seems strange to want to be without people surrounding me on my birthday. However, I know it's what I both want and need, and it's been lovely and full of peace.
This is the beginning of my "New Year" and it's off to a great start. My prayer for those reading and everyone near and dear to me is for you to have open hearts and minds to see the blessings that surround you this year and an awareness of the Lord's loving presence in your life. Happy New Year to you all.
-K